From $39 per head // 2-3 hours duration
Enjoy The Mitch Revs Gallery all to your self for a celebration of art, music & good times!
If you are looking to catch up with a crew, celebrate a birthday or enjoy a family reunion, have the studio for yourself. This is the one for you!
BYO for 18+
Kids & adult workshops from $39 per head // 2-3 hours duration
Let the decked out crew come to you! Using our acryic paint pens, we provide a mess free program, perfect for functions centres , bars & restaurants.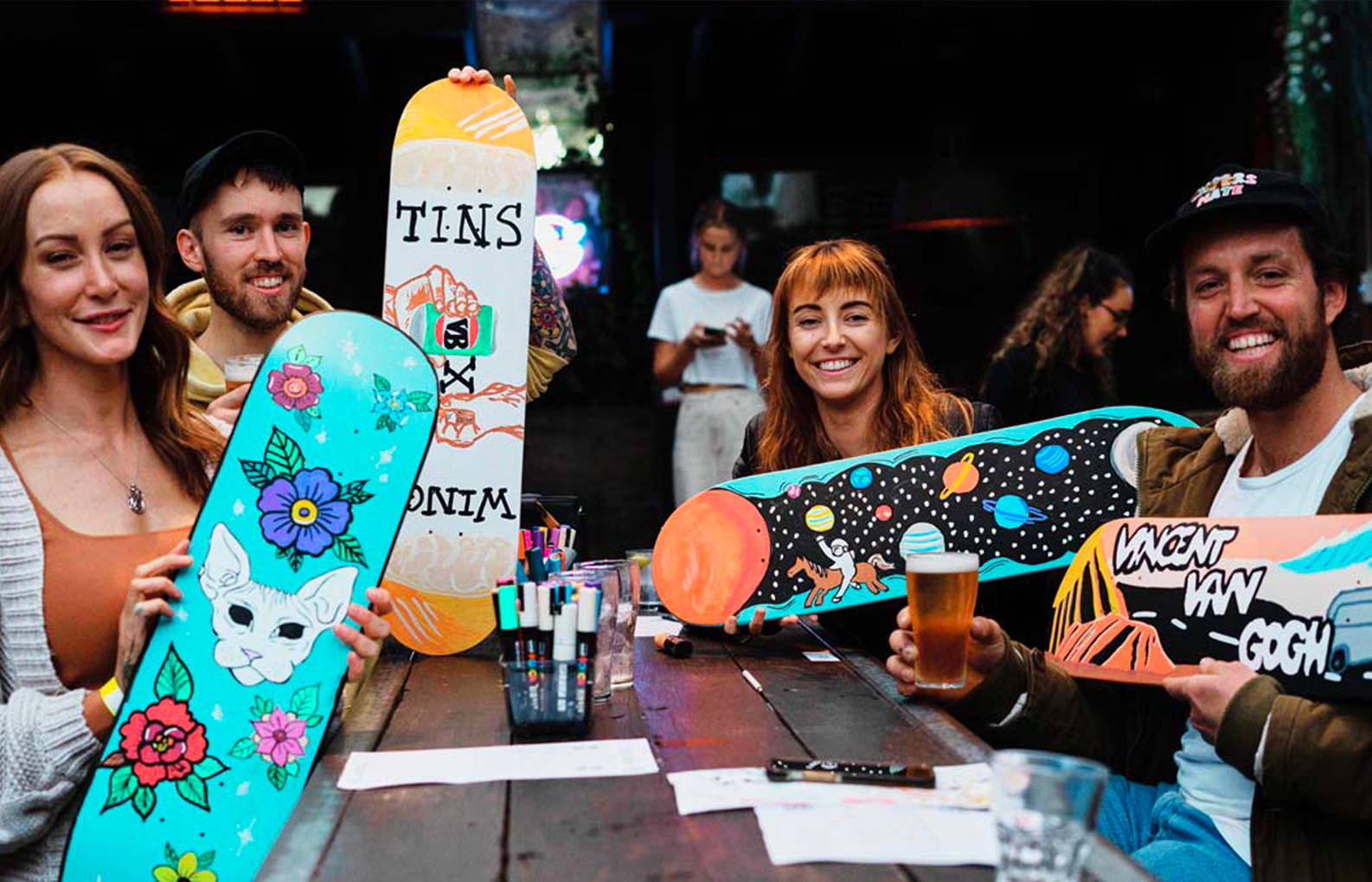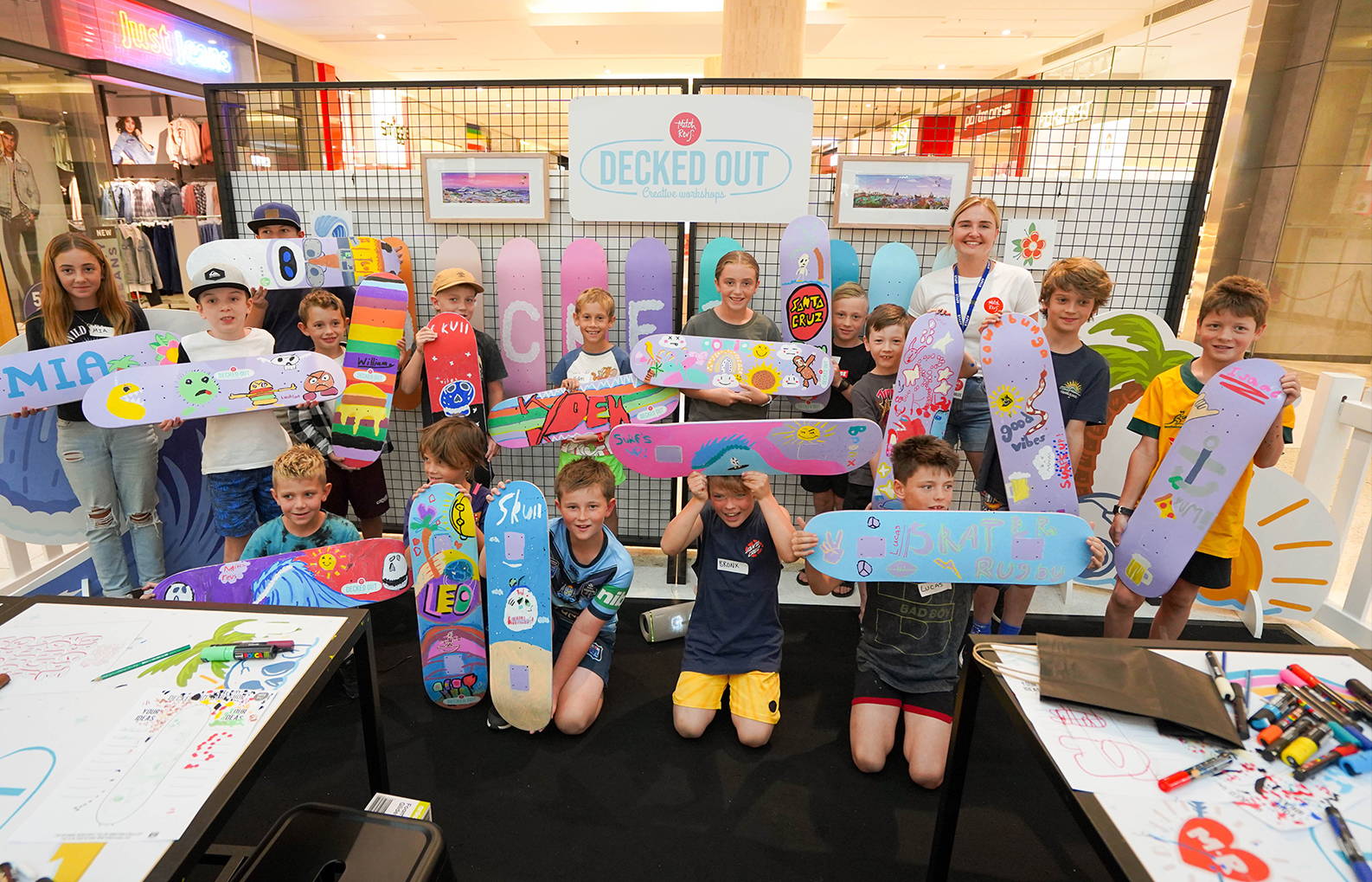 From $39 per Head // 2 hours duration
Get inspired with a school excursion to The Mitch Revs gallery. During this workshop, kids will be taught the fundementals of skate deck art. A process used by most beginner illustrator / designers, this workshop will include conceptualising your ideas, creating a sketch, transposing it to your canvas using pencils & paint pens.
- Incursions also available -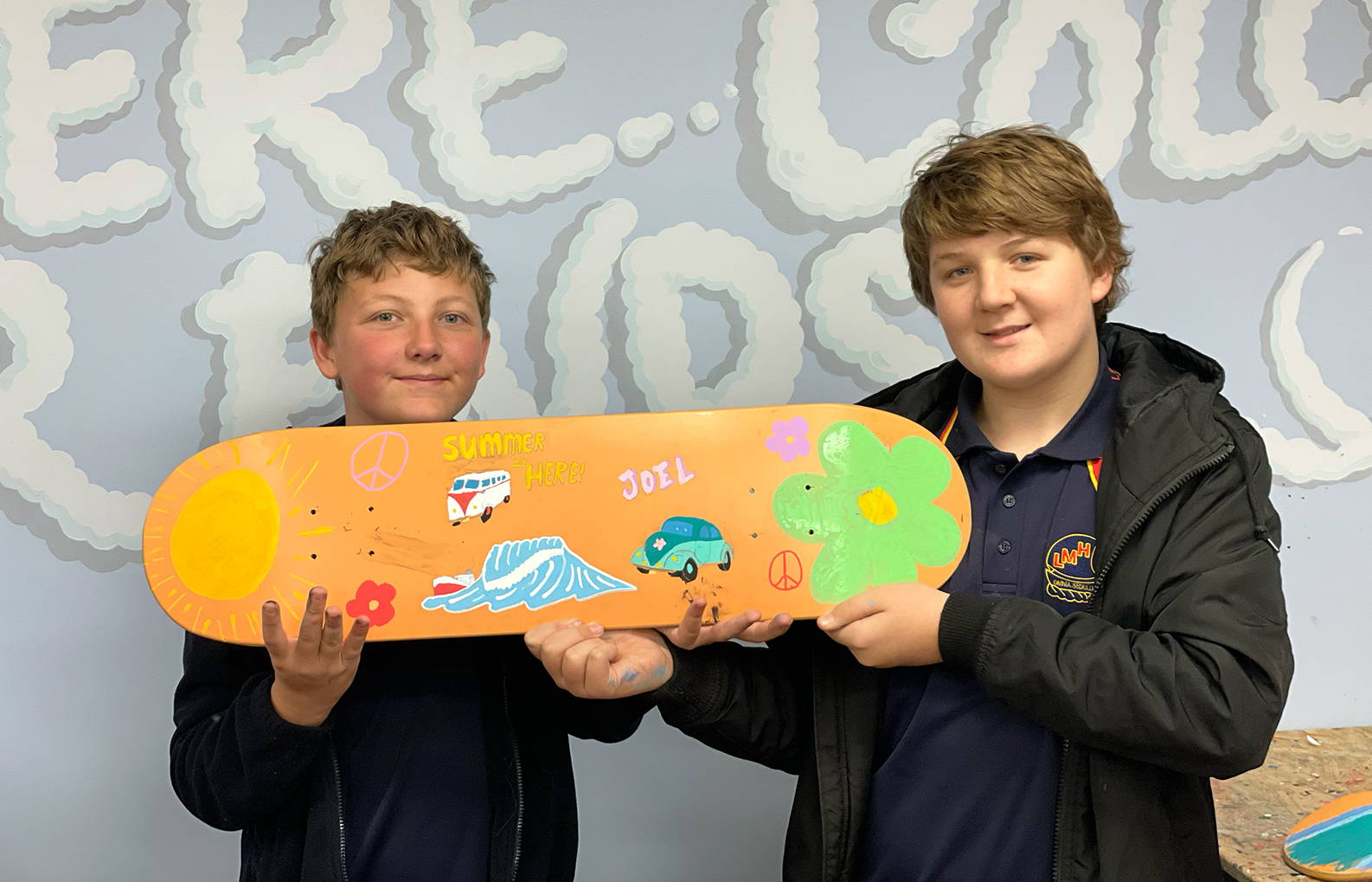 From $39 per head // 2 hours duration
A birthday the kids will remember!
Come and party with us at The Mitch Revs Gallery. Choose your own theme, or let us help you decided what to create and let the good times roll!
BYO food and beverages - We have plenty of fridge space :)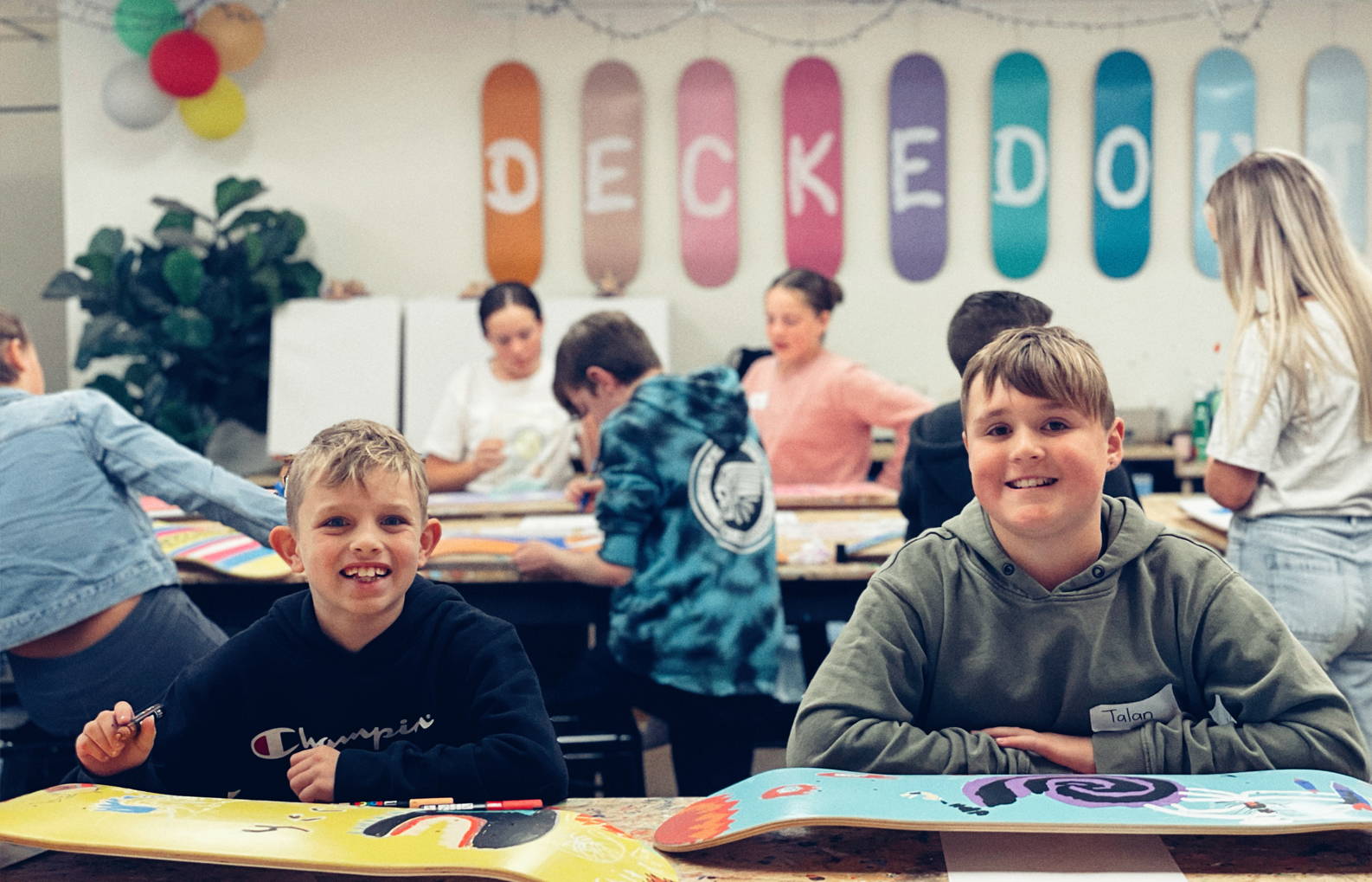 "My Son had his birthday at The Mitch Revs Decked out and him and his mates raved on about how good it was all afternoon! He is a big gamer so its hard for me to get him out of the house to do other activities. Even though they all created designs based around video games, I was happy he was out of his room and in a bright & enjoyable environment"

Gav Gibbens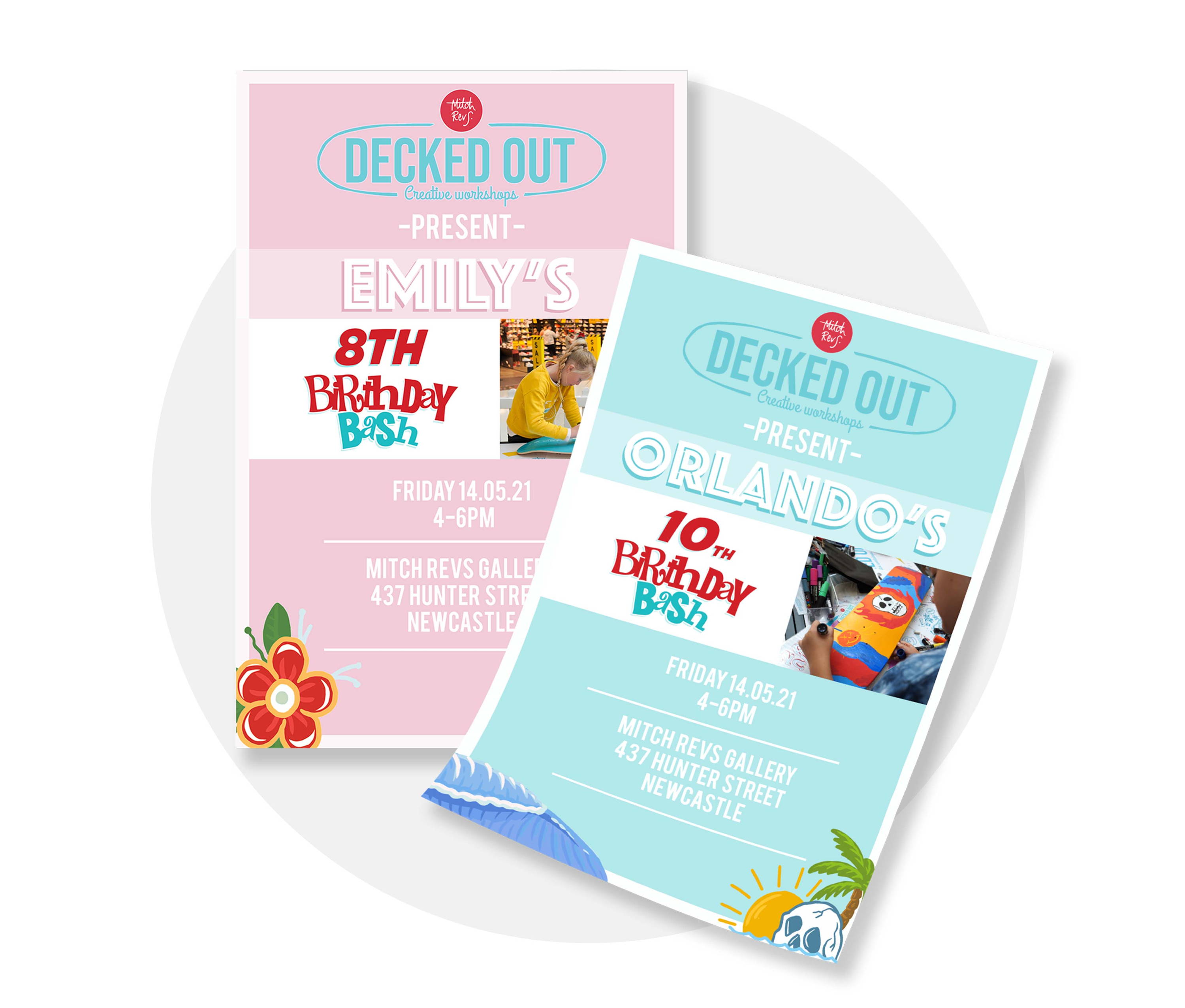 "My daughter and her friends absolutely loved their time at the Decked Out workshop. The MR team were extremely professional, all while maintaining the fun element and letting the kid's creative side out in such a cool and exciting environment. The products are quality, the kids were so stoked to be walking out with a deck they could either hang on their wall, or kit out to ride. A great alternative to your everyday birthday party, highly recommend!!"
Samantha McCorriston