Skate deck workshops for kids & adults
      from $79.00
Design and paint your very own skate deck with the option to turn it into a functional board. Our 2 Kids classes & 3 hour 18+ guided workshops will take you step by step through conceptualising your design and transferring it onto your skate deck. Our professional artists will teach you techniques to get the most out of your paint pens, giving your design depth and detail.
This class has been designed to give people the skills to become aspiring illustrator / designers.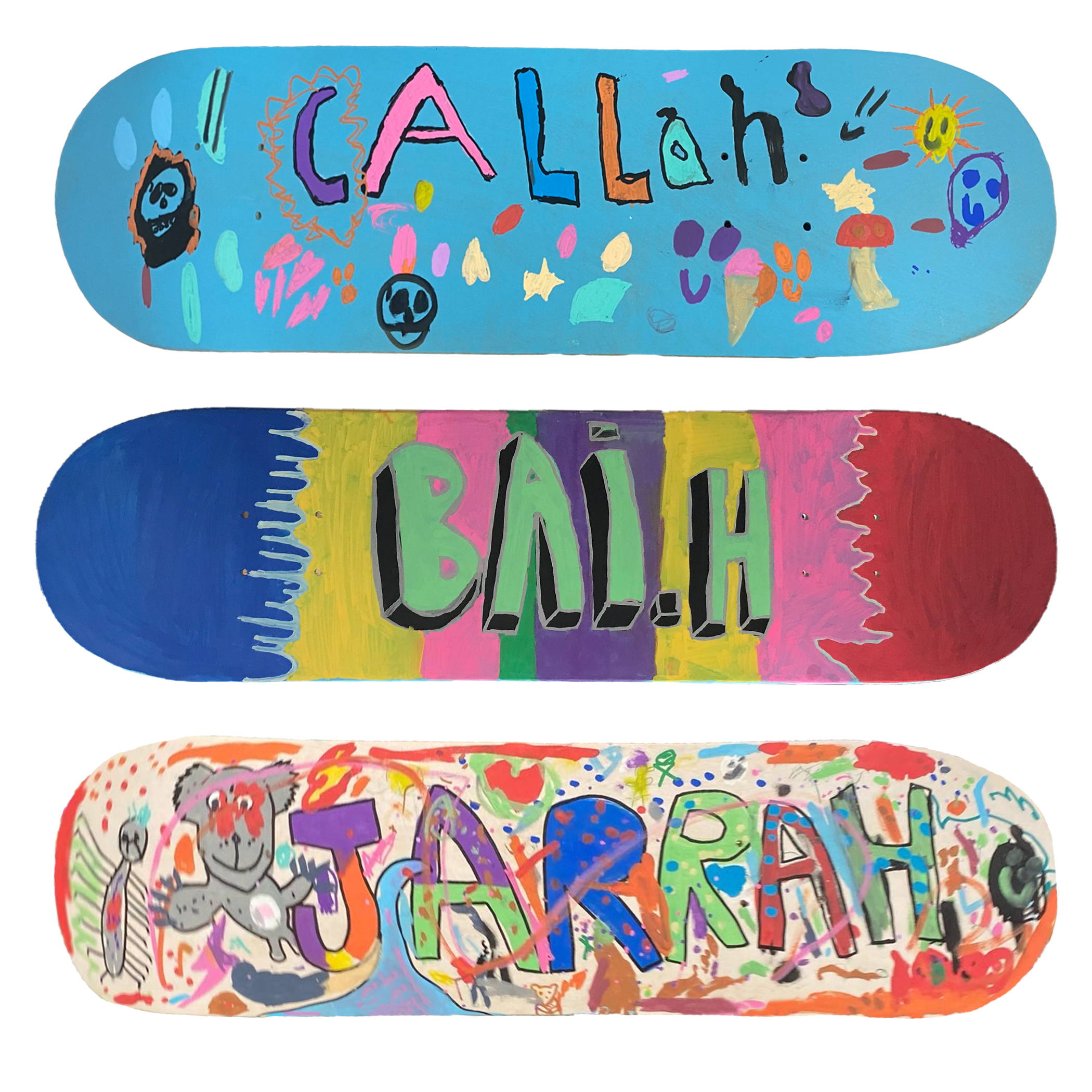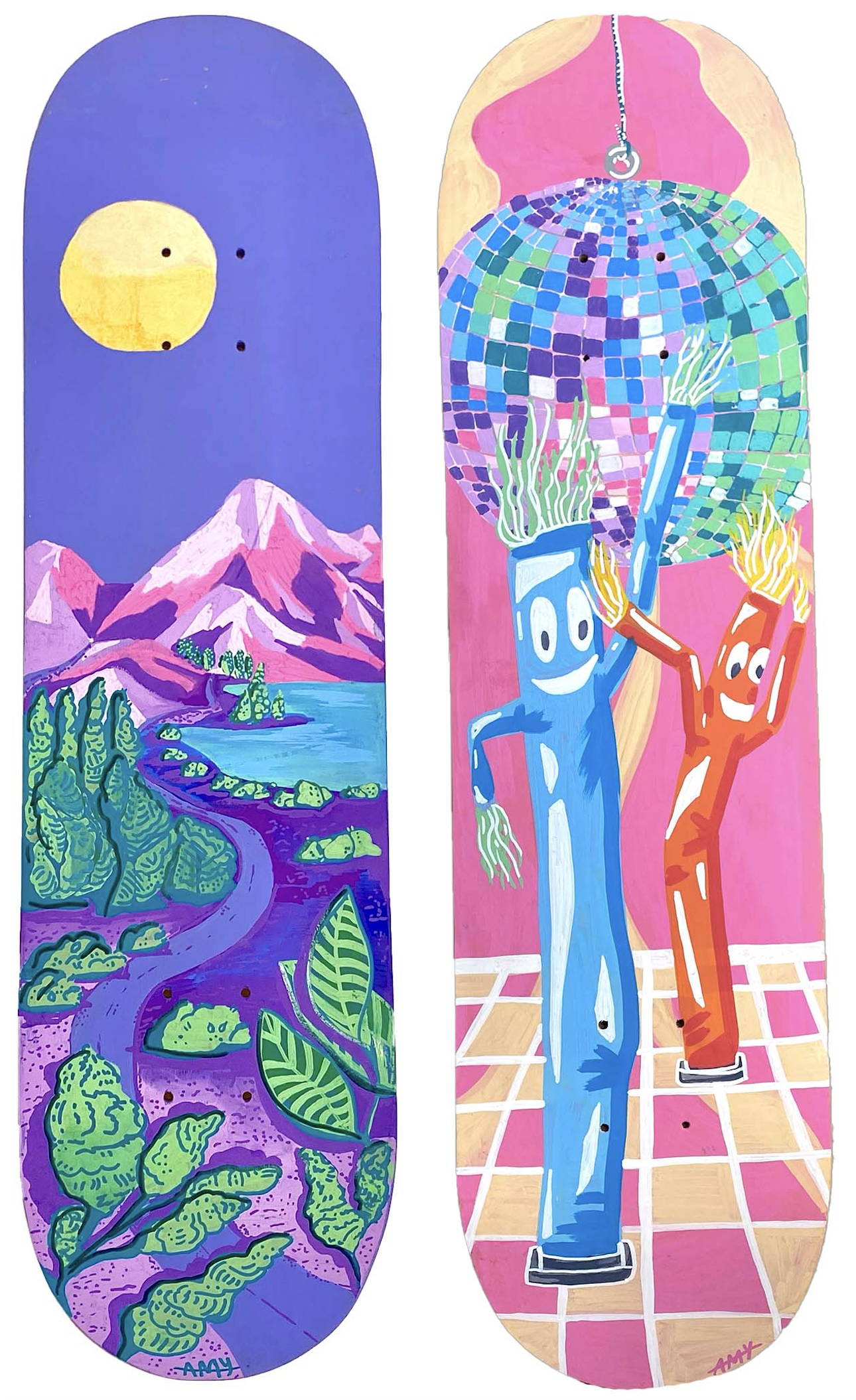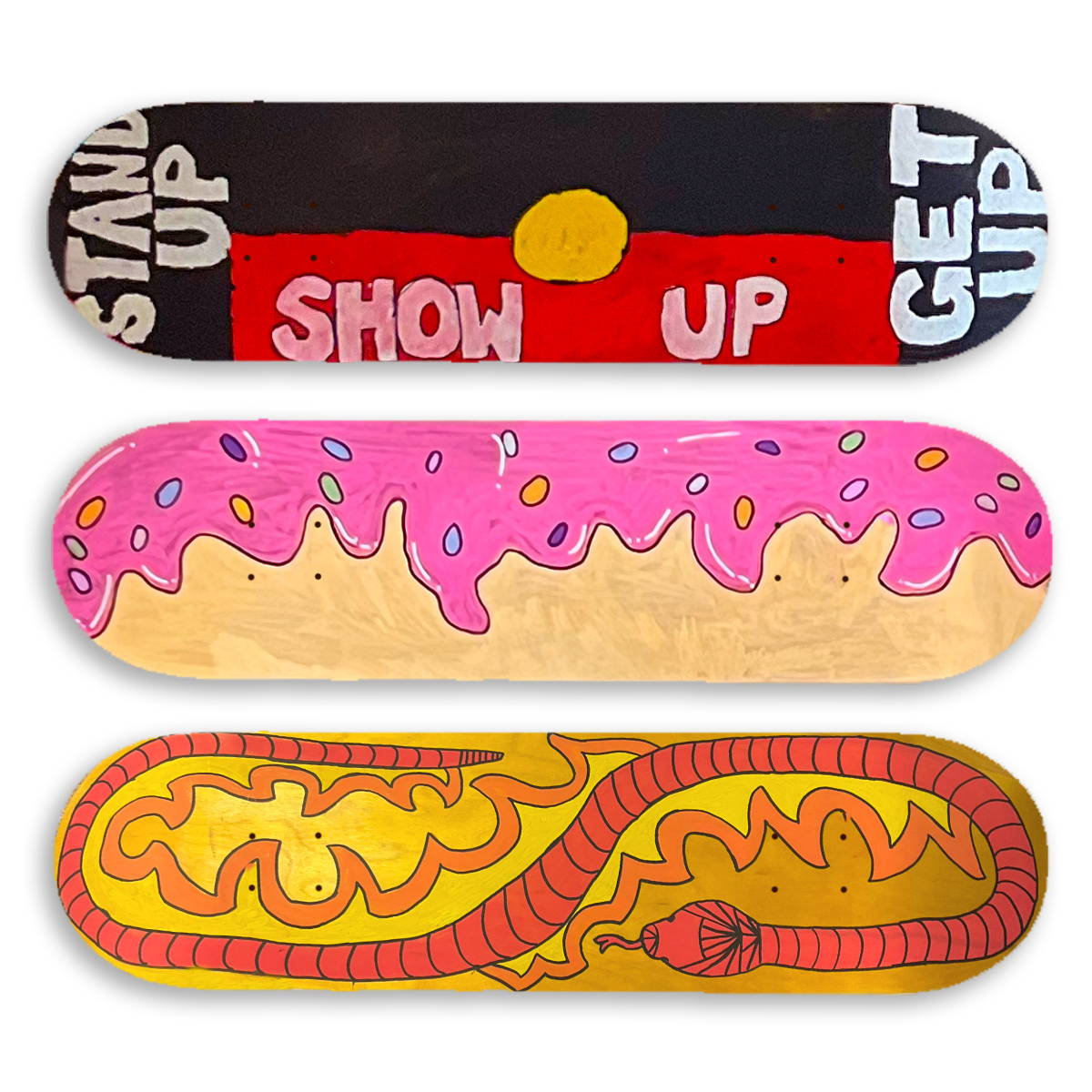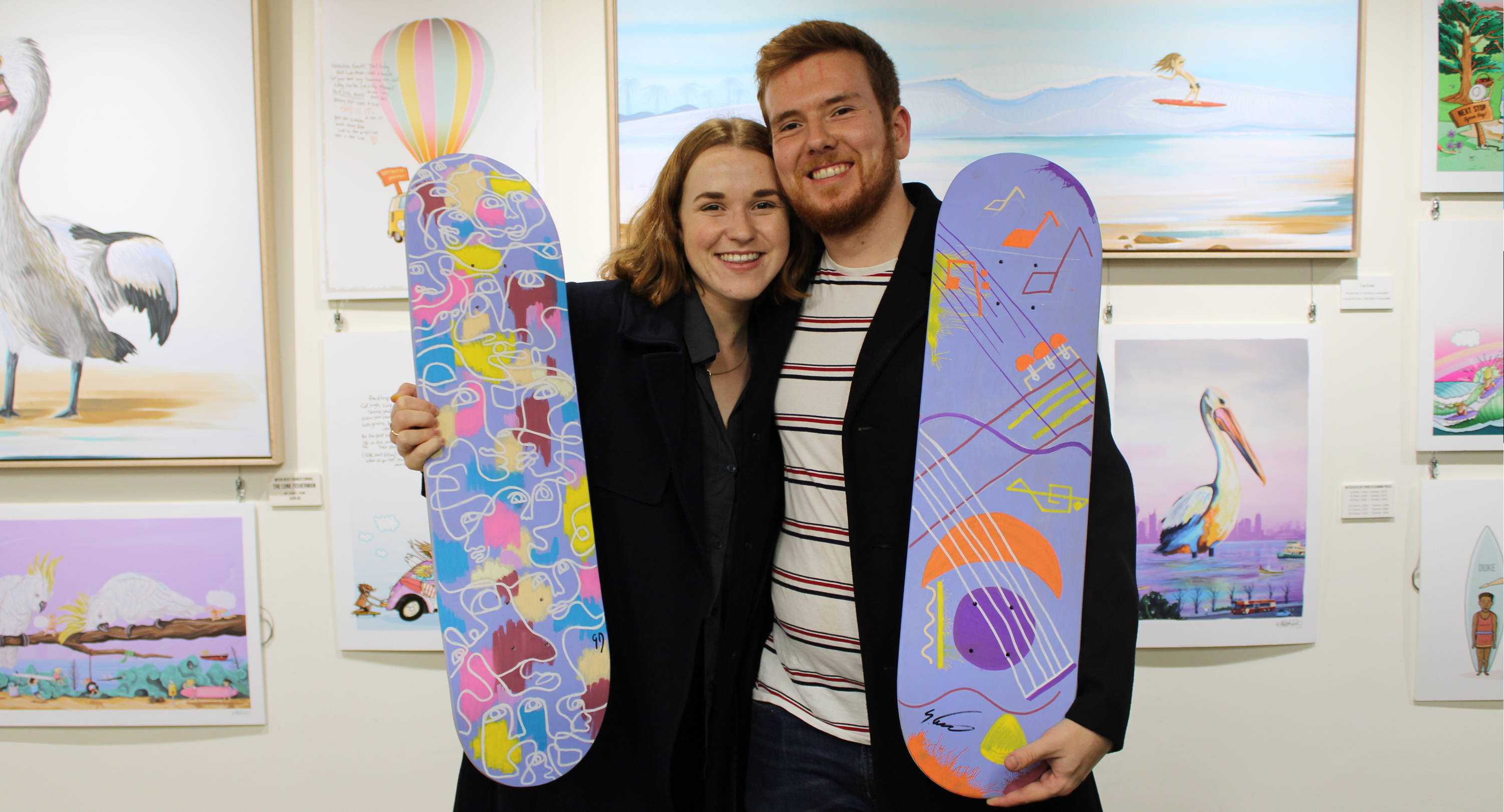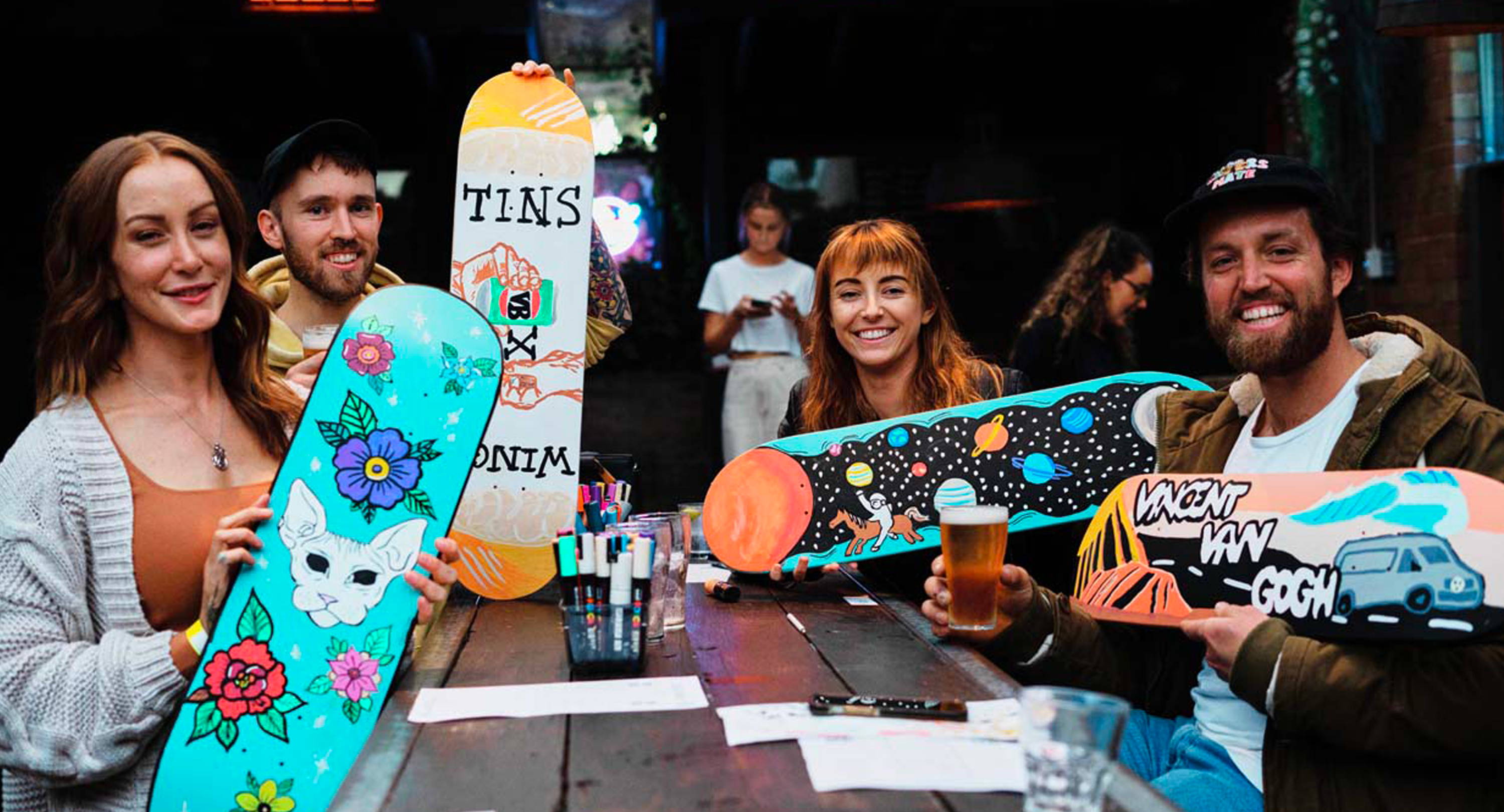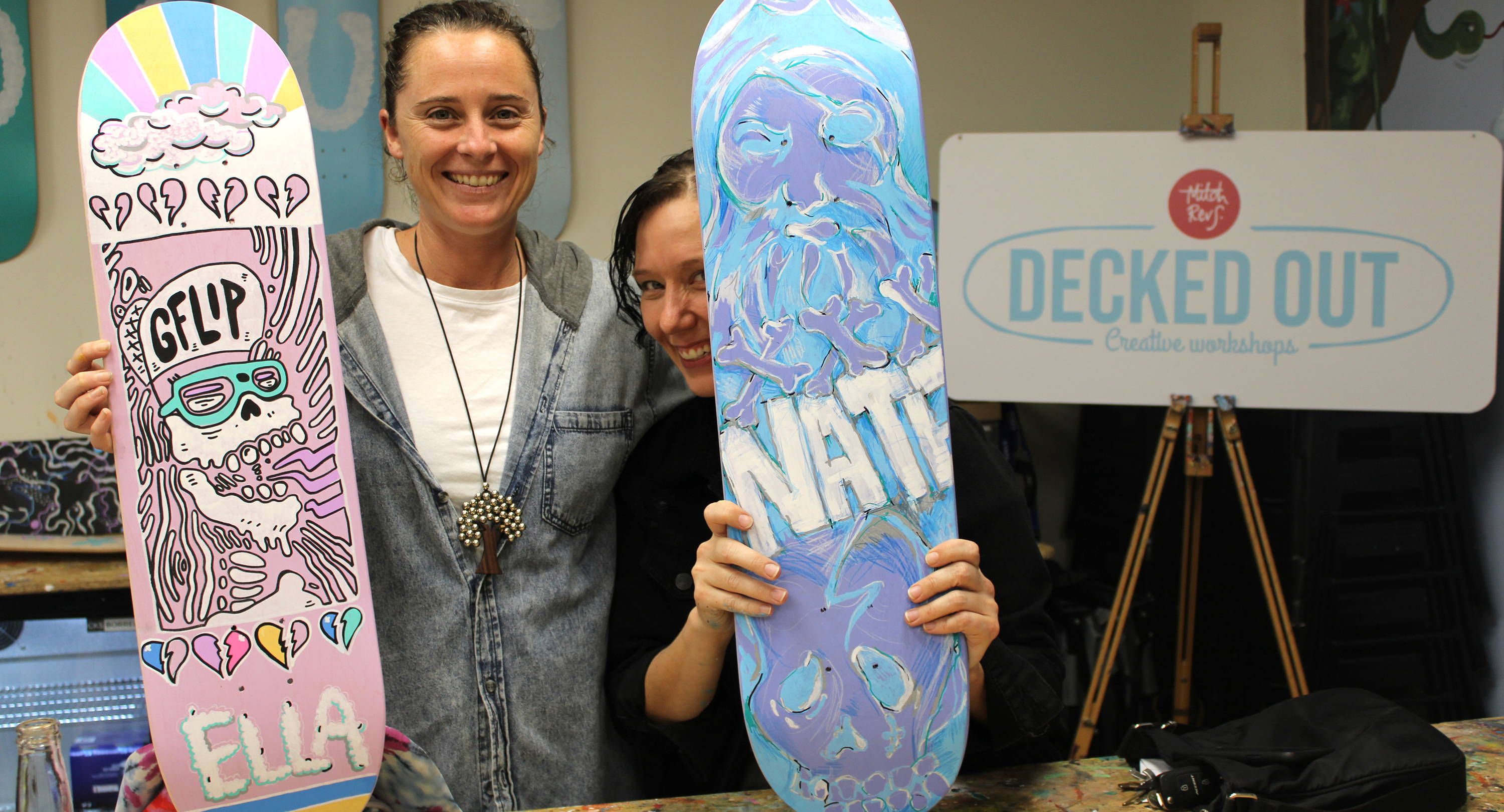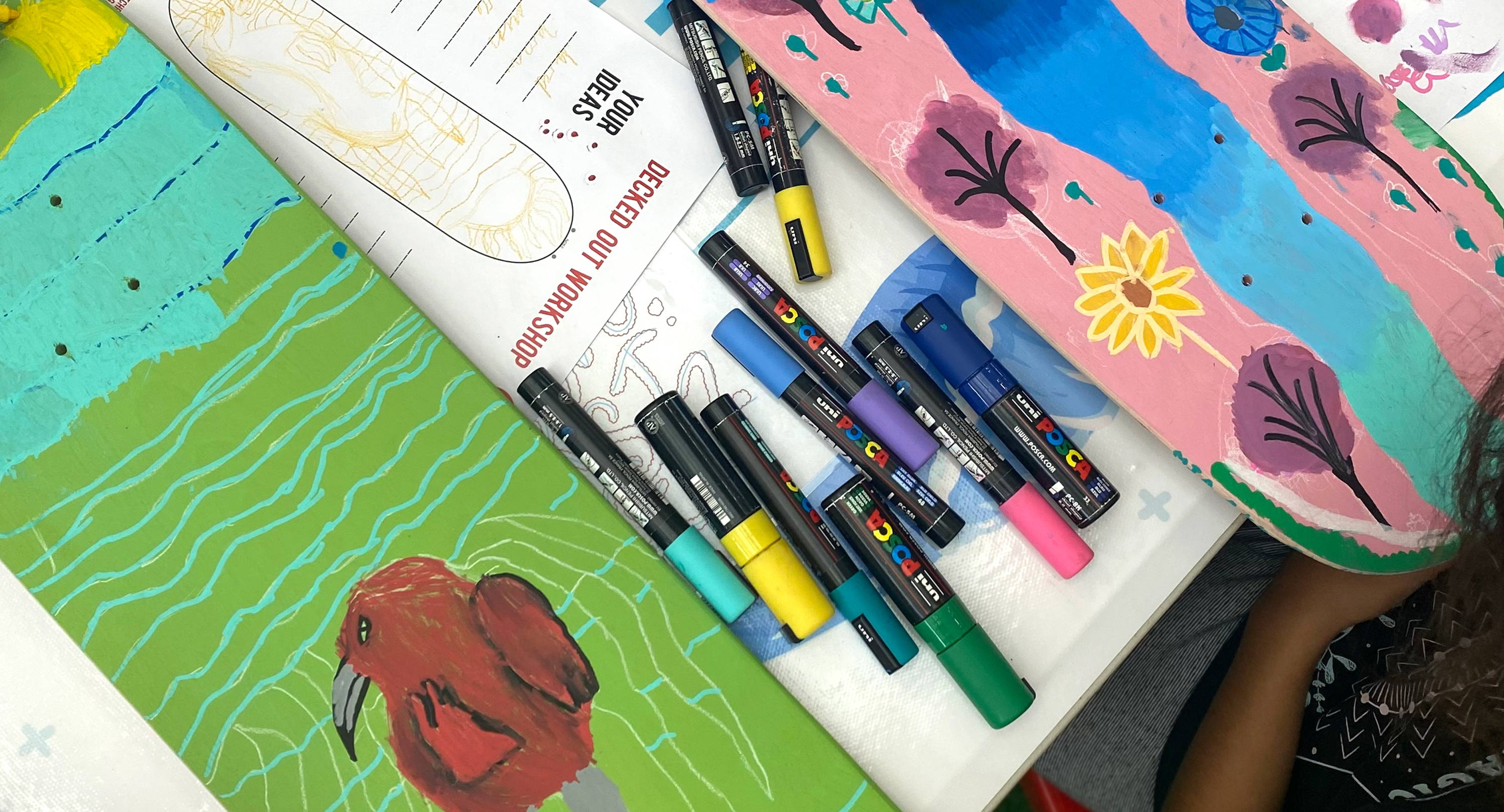 Fun. Educational. Art classes.
Decked out is a creative workshop founded by Mitch Revs that connects & reunites the community with their inner Artist.
This concept came from Mitch's love for art, surf & skate culture. Growing up on the coast there is only one way to get to and from the beach (when mum and dad are at work), and that is to jump on your skateboard, chuck your surfboard under your arm, kick & push.

"I had a vision of creating a workshop that would not only see kids being creative, but also have the ability to put trucks and wheels on their skateboard and get active! "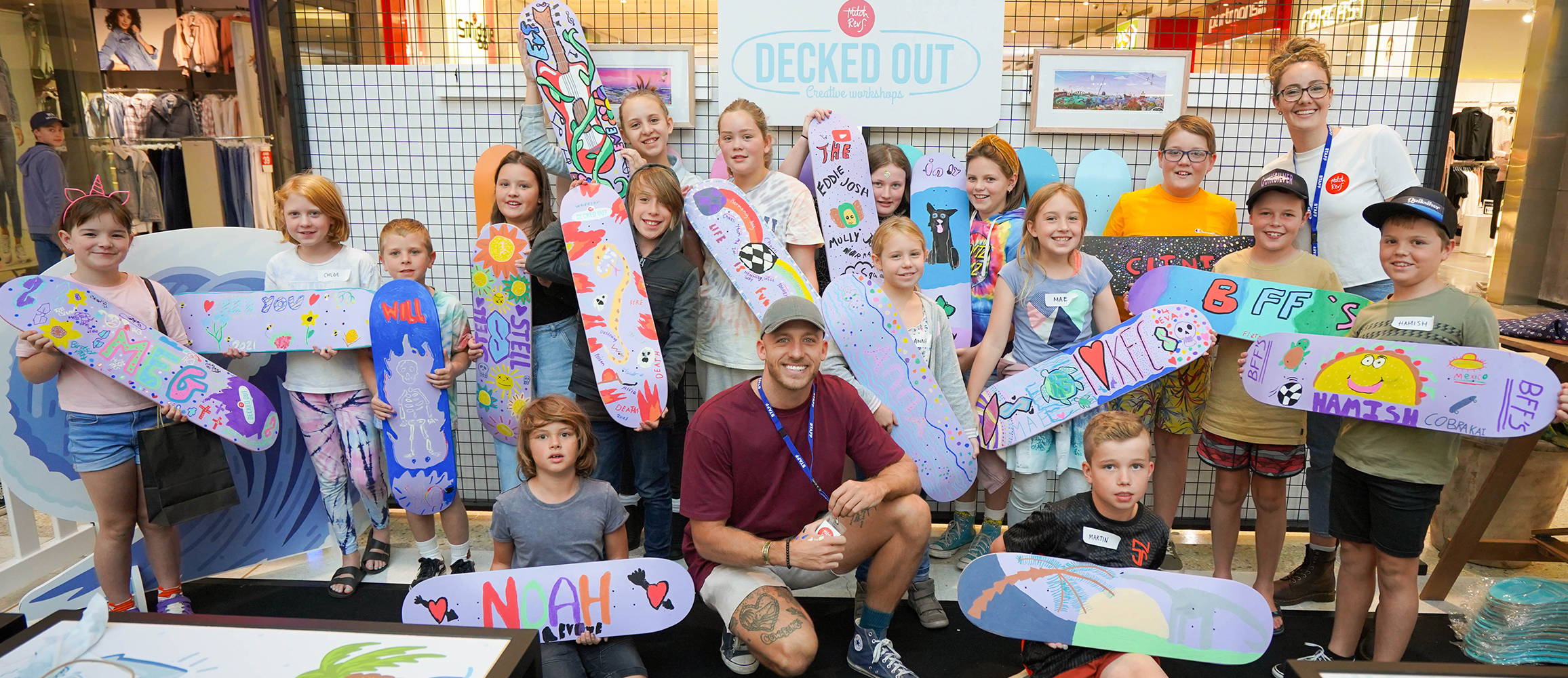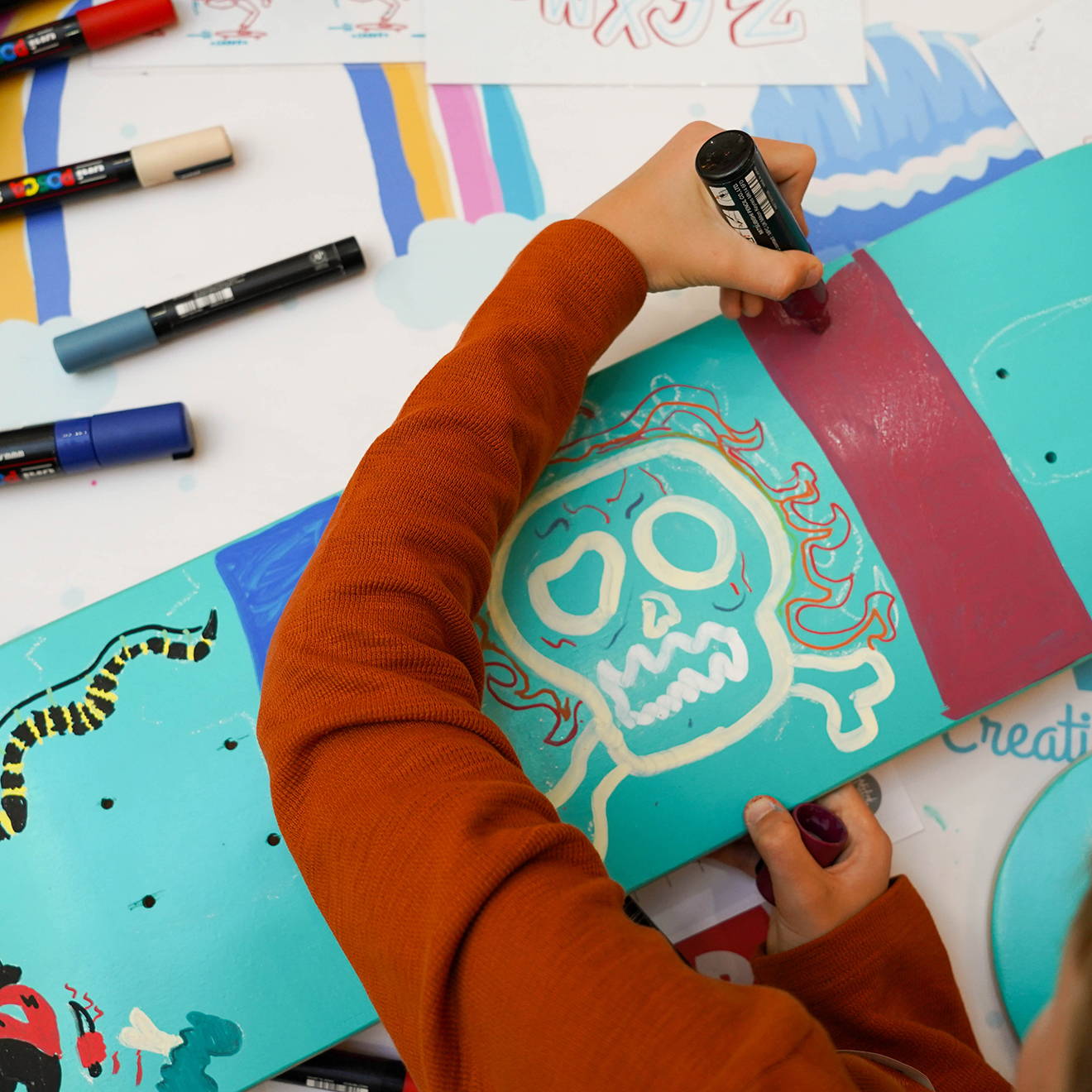 Why we choose to use paint pens over paint brushes.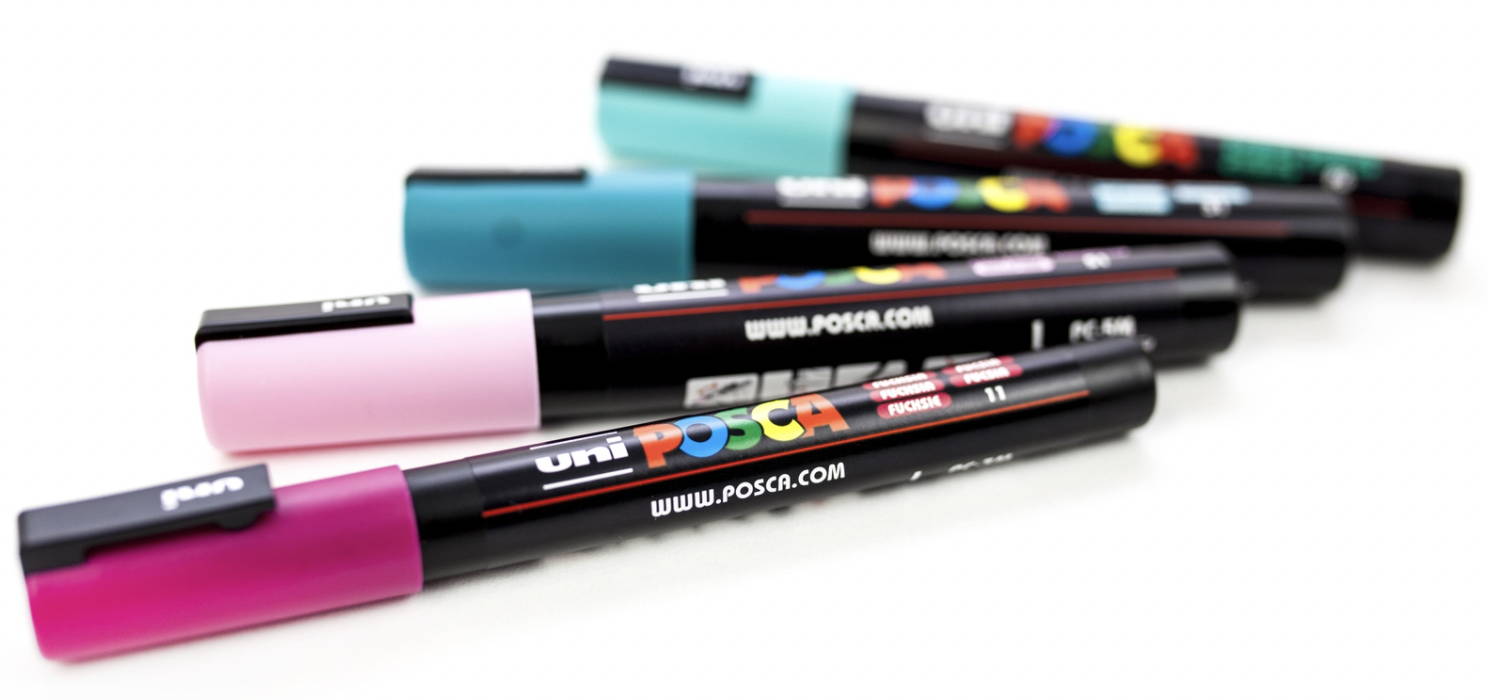 Paint pens are one of the most popular mediums in the art world right now, creating opportunity for Artists to break into illustration and design. While fine art generally focuses on traditional methods using paint and brush, we are giving our artist's the chance to experience a new art form. Paint pens are mess-free, available in a wide range of colours, can be applied to almost any surface and give the artist an opporunity to experiment with blending, cutting back, adding shadows & highlights to give depth to their design.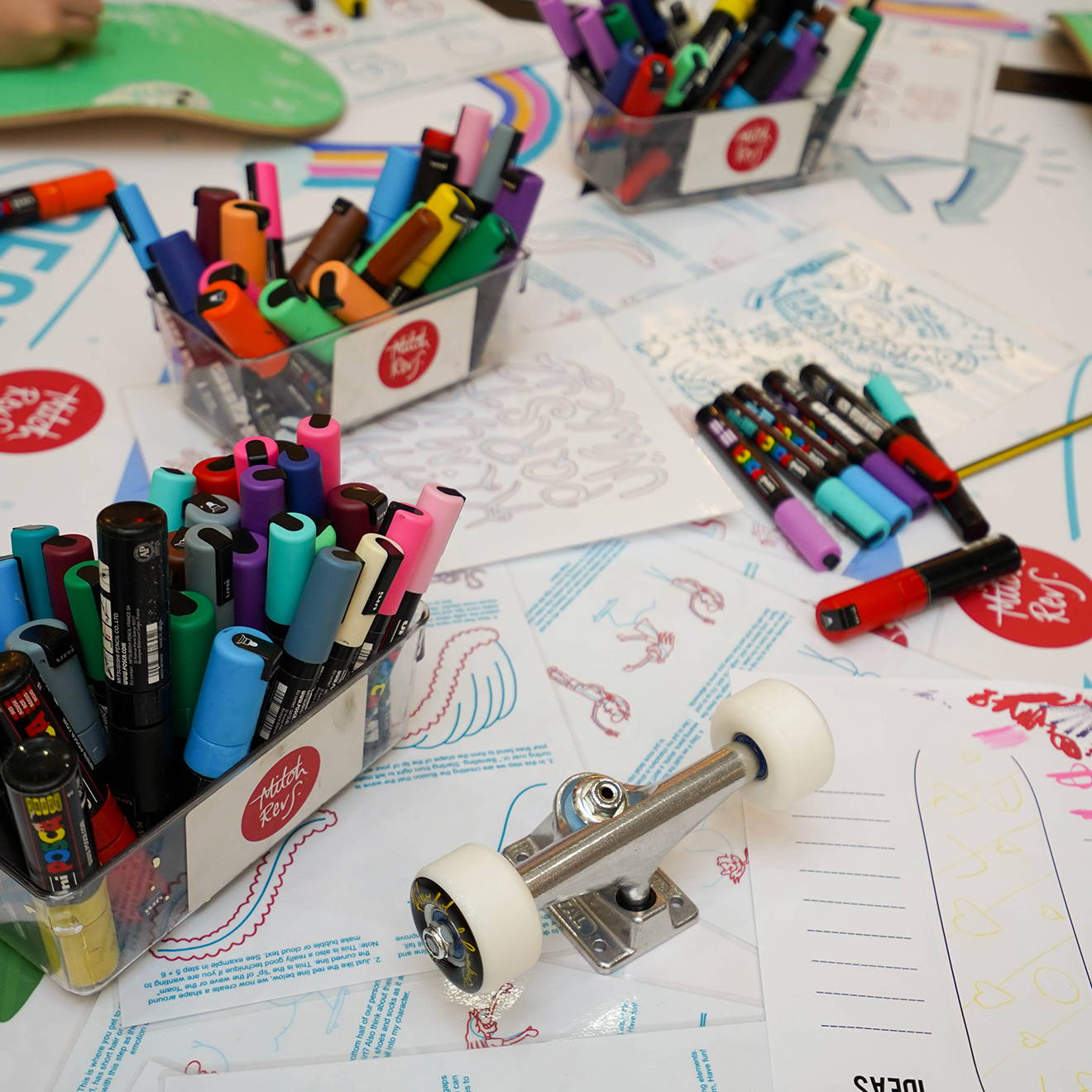 "I have a 13 year old granddaughter who has now attended 5 decked out classes. She has gained so much confidence from all the encouragement and compliments, that she has applied and been accepted into the shine arts program at her high school. I can't thank all the crew at Decked Out enough. It's such a fun and caring environment for any art loving kid to enjoy themselves during the school holidays"
Greg Anderson
"I don't have an artistic bone in my body but had so much fun and was actually able to produce something I can hang on my wall."
Daniel Haslop
"My daughter had an absolute ball with her friends at decked out. The teacher was very helpful, and made my daughter feel very special on her big day. They played kid friendly music, and the kids loved the little lolly bags"
Jane Parker